Connected to the industry.
We are proud to collaborate with the industry. 
Our experience and knowledge allow us to understand the ever-changing regulatory landscape. This specialist knowledge has driven us to seek out and engage a group of best of breed group companies to support and enhance the service we provide to our client base.
From communications supervision and surveillance technology to compliance workflow and process management, we have a specialist technology and team for the job.

SteelEye simplifies compliance for financial firms and saves them time and money. SteelEye's holistic platform allows firms to achieve ROI from communications and trades Record keeping, Oversight and Intelligence.
With SteelEye, firms can easily lock their data in a WORM-compliant vault, identify and stop early warning signs of harmful conduct, and demonstrate that they have watertight policies, procedures, and controls.
By connecting large volumes of data from multiple sources, SteelEye enables firms to meet regulatory obligations more quickly, efficiently, and accurately than any other solution. Firms also gain full visibility and control of their trading and compliance operations, with cutting-edge analytics that provide timely insights on risks and opportunities. Visit steel-eye.com to learn more.

Fingerprint was established in 2016, with the business created to service the Communications Supervision requirements of Regulatory Hosts, Financial & Alternative Investment organisations globally.  Five years later, and with 80+ clients onboarded, Fingerprint is one of the world's largest Unstructured Communications Supervision solution providers to regulated firms. They relentlessly focus on unstructured communications data, monitoring, and regulatory compliance. Our team boasts over 50+ years of industry experience. The Fingerprint team are enthusiastic innovators who continuously seek to improve and empower compliance operations and processes with technology. 
Fingerprint Supervision, Fingerprint's flagship compliance workflow platform, is a powerful Voice and eCommunications Monitoring system that makes meeting Financial Firm's FCA obligations simple. The platform has been designed specifically for compliance professionals; it's an ever-evolving, open API system that enables GRSS' skilled team to support its clients with meeting their regulatory surveillance obligations.

Independent provider of TCA, Best Execution, Surveillance, Venue Statistics & Research services.
The ISS LiquidMetrix platform is a proven core infrastructure that delivers a range of services to Buy Side, Sell Side, and Venue operators.
It was designed to meet the regulatory, monitoring and performance reporting requirements needed today, performing millions of calculations each day and servicing clients globally to reduce trading costs, satisfy regulatory requirements, and provide external reporting.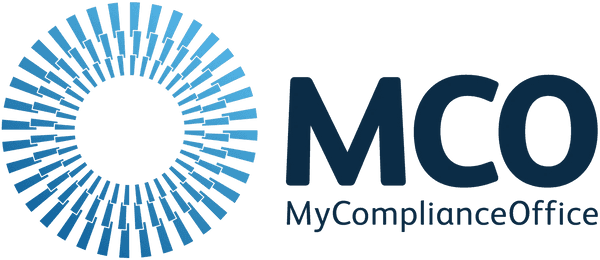 The MyComplianceOffice software is a single integrated RegTech solution for managing financial services compliance function, including conflicts of interest automation and control room compliance.
MCO has 450+ clients in over 80 countries and employees around the world. Our aim is to deliver affordable, easy-to-use compliance technology that helps highly-regulated firms better monitor, identify and remedy conflicts of interest and code of conduct issues.
A fully integrated technology platform to address compliance program management challenges. MyComplianceOffice helps firms with:
Perceived, Potential or Actual Conflicts of Interest (COI)
Outside Business Interests (Outside Business Activities)
Policies & Procedures
Attestations and Certifications
Dynamic and Customisable Disclosures
Configurable Forms and Questionnaires
Compliance Calendar and Tasks
Compliance Document Management
MyComplianceOffice allows firms to have a modern approach to compliance management and overall improve their compliance program management.

Eflow provides solutions for Market Abuse, Regulatory Reporting, Best Execution and Transaction Cost Analysis, Transaction Reporting, MiFID II Record Keeping and more. 
Eflow is an Award Winning Quality with 25 Years of Industry Experience.

txtsmarter, based in Silicon Valley, California, is an award-winning Communications Surveillance Service for private messaging applications, platforms, and services – incl. Apple iMessage, Android SMS/MMS, WhatsApp, and others – capturing, verifying, encrypting, & archiving previously inaccessible data in real-time, mitigating compliance and communication data leaks, preventing sanctions and fines, and protecting company's brand reputations in highly regulated industries.
For more information, go to: www.txtsmarter.com